Volume presenting the furniture and decorative woodwork of the House of Parliament now available in English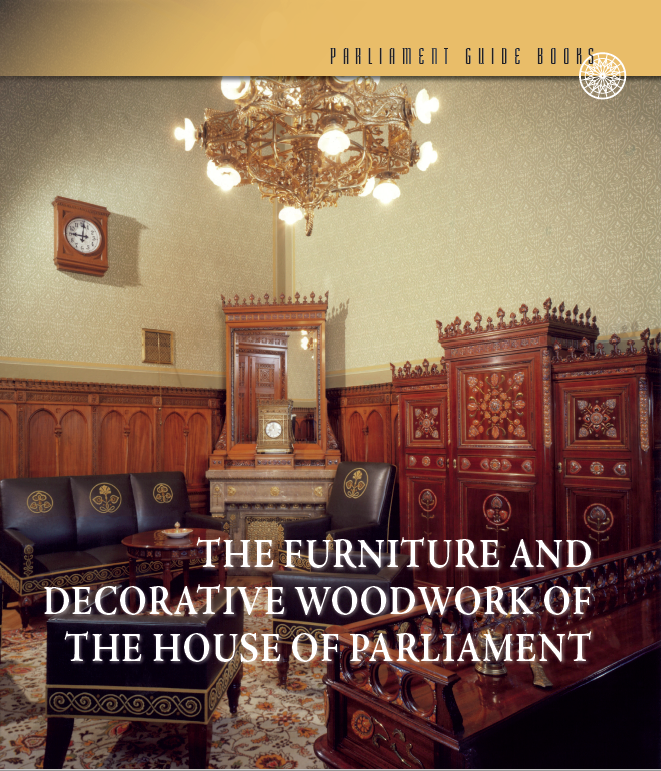 The English-language volume, titled The Furniture and Decorative Woodwork of the House of Parliament has been published. The book presents the beautiful and diverse furniture, wood panelling and wooden ceilings that were specifically designed for the Parliament Building and originate from the period of its construction.
Readers can get an overview of the furniture industry of the time as well as the carpentry works in the House Parliament up until the year of the Millennium, and then presents in detail the furniture from 1902. It discusses the stylistic elements manifest in the projects, as well as the wooden panelling and ceiling works, while allowing an in-depth insight into the furnishings on the ground, mezzanine and main floor areas. Separate chapters are devoted to the library and the chamber furnishings. The volume contains interesting stories, including the heroic struggle of Imre Steindl, the architect of the House of Parliament, for the implementation of the decorative furnishings of the prime minister's office, the role played in designing the furniture by Ernő Foerk and Ede Wigand, both at the start of their careers, and how Gudbrand Gregersen, a Norwegian-born adventurer who ended up in Hungary by chance, contributed to the Parliament Building.
Readers can find out why the two furniture lines displayed at the 1900 Paris Exposition were not a resounding success, while the book also contains a detailed discussion of the carpenters and upholsterers involved in the works.
You can browse the volume by clicking here.